Get a Free Quote
No matter what the fault is the chances are we can fix it for you, we repair hundreds of devices every single day and fix everything from iPhone screens to Samsung Galaxy charging ports. We repair all types of mobile phone devices from iPhone, iPad, Samsung, Google Nexus, Sony, HTC, iPad, Tablets & and many more.
The majority of our repairs we give our customers a 3 months warranty, which means, if for any reason the part used during the repair becomes faulty we will repair or replace this free of charge.
And for peace of mind, to ensure our customers get the best possible repair we only using grade a parts and have an extensive in house testing process.
We carry out the following types of repair:
Cracked Screen
USB Ports
Battery Repair
Front / Back Camera Repair
Power Button Repair
Headphone Jacks Repair
Microphone Repair
Device Charging Repair
Software Repair
Vibration Repair
Mute Button Repair
Volume Repair
Liquid Damage Repair
Cover Repair
Wifi Repair
And Many More Repairs!
Recent Testimonials
The best thing about working with Diss Computers is that everyone made sure to understand exactly what kind of Computers, Hardware & Serviec i wanted for my new office.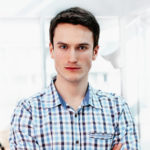 Whether you are looking into the purchase of a computer system, or simply need a repair it can be an overwhelming process. In working with Diss Computers we were more than satisfied with the level of knowlege about a wide range of computer products that were best suited to our needs as well as the quick and efficient customer service.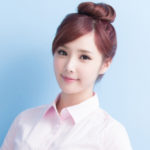 My computer skills are limited, and several times we had either viruses or some computer glitch that left our business computer paralyzed. In all cases, Diss Computers came to the rescue to bail us out. Quick turn-around time, economical repairs, and personalized service keep us loyal to their business. Thanks!!!